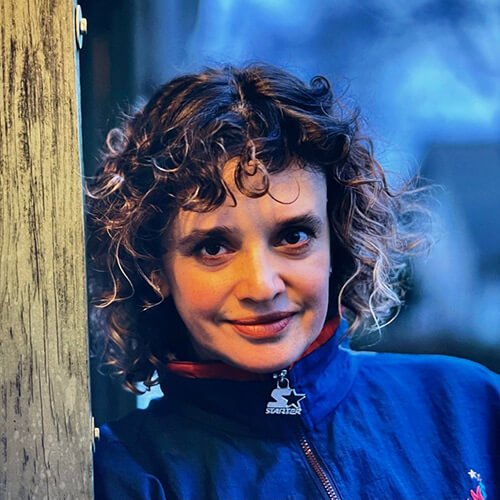 Since debuting on the scene in 2009, award-winning director Ana María Hermida has become one of the brightest new voices in the international film market. The Colombian-born, Los Angeles-based creative first broke out in 2013 via her debut feature film La luciérnaga (The Firefly), which won the coveted Jury Award at the 2017 Toulouse Gay Film Festival in France, in addition to receiving multiple nominations at the 2016 Madrid International Film Festival and the 2017 Macondo Awards in Colombia. The film, distributed by Media Luna Films, premiered as part of the Female Filmmaker New Mavericks section at the 2015 Atlanta Film Festival and screened at the 2015 Havana Film Festival, Cuba, among other notable international film festivals. Netflix purchased La luciérnaga in 2017.
Born and raised in Bogotá, Ana María first cut her teeth at the School of Visual Arts (SVA) in New York City, where she won the awards for Outstanding Achievement in Directing and Outstanding Film at SVA's annual Dusty Film & Animation Festival in 2009 for her short film El elefante rojo (The Red Elephant). Ana María's unique cinematic style blends an honest, raw and real visual aesthetic with striking elements of fantasy and magic realism and heartfelt drama. Inspired by her personal experiences and everyday encounters, her storytelling and themes explore complicated, and often taboo, sociopolitical issues, while presenting them in a digestible and intelligible manner that is relatable to universal audiences. She also integrates her bold identity and influences from her homeland —all her projects were filmed and are set in Colombia— into her work, which expresses a sense of collective femininity and depicts her individual yet challenging upbringing as a Latina filmmaker in the industry.
Ana María is currently working on her second feature film, Alix, which tells the story of a child soldier in Colombia set in a fantasy world inspired by Alice in Wonderland.