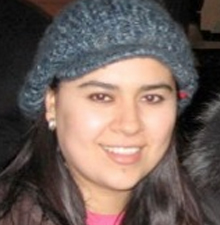 Ana Virginia Bojórquez holds a B.A. in Communication by the Rafael Landívar University in Guatemala City. She attended the International Film and Television School of San Antonio de los Baños, Cuba, where she majored in Cinematography, and the Hochschule der Medien in Germany, where she studied Production. She collaborated in the Central American Icaro Film and Video Festival from 2003 to 2009. She has produced, written and photographed short films, documentaries and TV shows since 1998. She is currently writing and producing her first feature film,
La casa más grande del mundo
La casa más grande del mundo (The Greatest House in the World) (co-written with Alejo Crisóstomo) — With freedom comes responsibility.