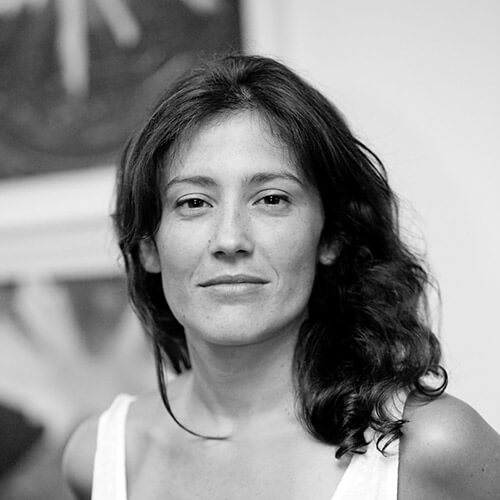 Daniela Abad Lombana studied Film Directing at the Film and Audiovisual School of Catalonia (ESCAC) in Barcelona. She has directed two documentary feature films:
Carta a una sombra
(2015), winner of the Jury Prize and Audience Award at the 2015 Cartagena Film Festival, the Best Documentary Award at the 2015 Lima Film Festival and the Feroz Puerta Oscura Award for Best Documentary at the 2015 Malaga Film Festival; and
The Smiling Lombana
(2018), which was the opening film at the Cartagena Film Festival and won the Audience Award at the 2019 Toulouse Film Festival and the Macondo Award for Best Colombian Documentary Film in 2019. Both documentaries have been released in national theaters in Colombia. She also directed the fiction short films
Padre Nuestro
(2014) and
La cama
(2020), and she is currently developing her fiction feature film
Todo esto eran mangas
. Daniela is a co-founder of the production company La Selva Cine.
Todo esto eran mangas — In Medellín, in the late 90s, a young woman stops hearing from her husband and is forced to do strange trades with her teenage daughter to get the money he stopped providing and maintain the high status to which they are accustomed. Mother and daughter discover the double life of the father, who always had the facade of a successful lawyer, and unveil the other face of their city, but above all the deepest and most authentic identity of both of them.