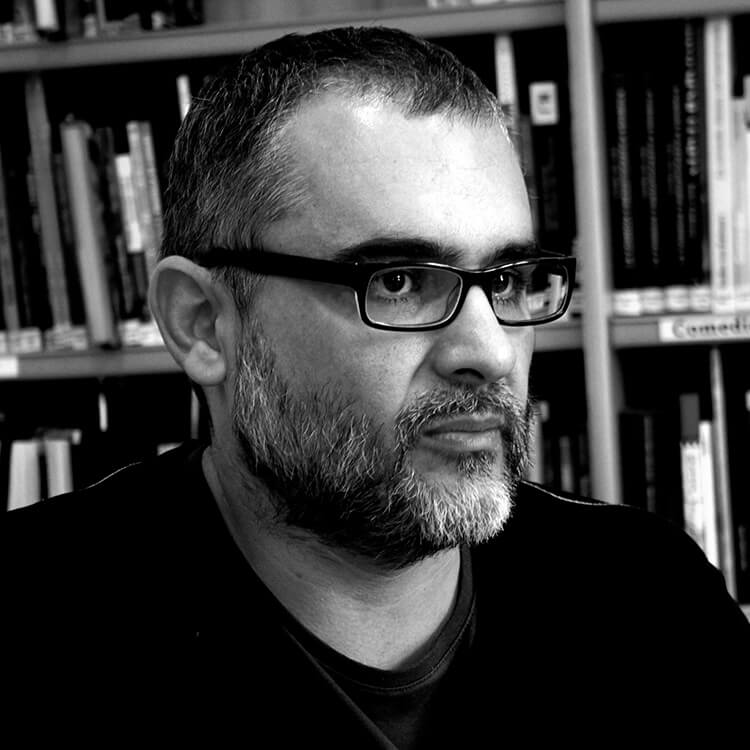 Script Revision in Spanish / Storylines in Spanish
Originally from Spain, David Muñoz Pantiga is a screenwriter who has written feature films such as The Devil's Backbone (2001), directed by Guillermo del Toro; Lena (2001), directed by Gonzalo Tapia; Exorcismus (La posesión de Emma Evans) (2010), directed by Manuel Carballo; and La estrategia del pequinés (2019), directed by Elio Quiroga. On television, he has written for series such as El comisario, Quart, El barco, La fuga and La embajada, among others. As a comic book writer, he has written series such as Le manoir des murmures, Terre des vampires and Les Traqueurs, and graphic novels such as Miedo and Sordo.
David is a professor of screenwriting in the Master of Screenwriting for Film and Television at the Universidad Pontificia de Salamanca, Spain, in the Madrid Film School (ECAM) and in the Master of Screenwriting at The Mediapro Studio, and he has been a mentor in the Ibero-American Film Project Development Course of the IBERMEDIA Program. He is also the author of the comic book script manual Escribir con viñetas, pensar en bocadillos.