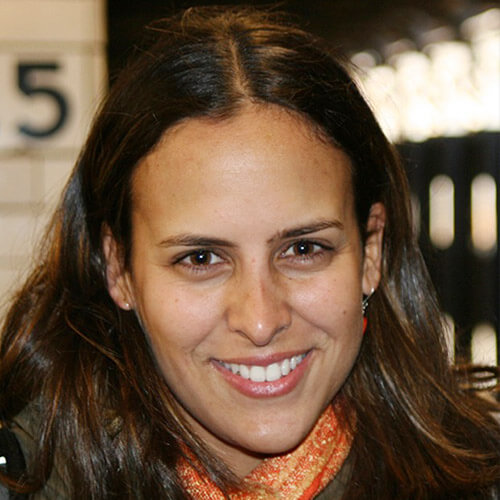 Script Revision Lab in English
Originally from Lima, Peru, Enrica Pérez studied Communication Sciences at the University of Lima and holds an M.F.A. in Film from Columbia University in New York City, where she lived and worked from 2003 to 2009. Her short film Taxista (2007) screened at festivals around the world and won several awards, including the awards for Best Fiction Short Film and Best Narrative Short Film in Peru and New York, respectively. As a director, she has been recognized with the Adrienne Shelly Award for Best Female Director and the Someone to Watch Award granted by CineWomen NY, among others. In 2008 she received a scholarship and was accepted into the prestigious French film school La Fémis, where she shot De mon côté, a short film produced and co-written with French filmmakers.
In 2009 she founded Sexto Sentido Producciones, a company with which she developed, produced and distributed her debut feature film, Climas, which had its world premiere at the 2014 Warsaw International Film Festival and screened at prestigious festivals around the world. The film was released commercially in Peru in 2015, garnering excellent reviews from critics and audience. Enrica is currently developing her second feature film, Sobre el acantilado, a project that received a development grant from the Ministry of Culture of Peru in 2019 and was selected for Cine Qua Non Lab's 2020 Storylines Lab as well as the 2021 EsteLAB co-production lab in Peru. Enrica also works as a teacher at two of the most prestigious universities in Peru, where she teaches directing and screenwriting.
Enrica Pérez served as Academic Assistant at the 2021 Script Revision Lab in English.