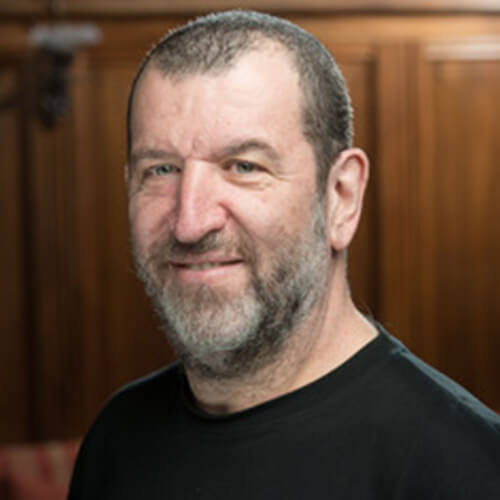 Taller de Revisión de Guion & Taller de Líneas Argumentales
Fernando Castets is an Argentine screenwriter and mentor who has written, among others, the scripts for the Argentine films El mismo amor, la misma lluvia (The Same Love, the Same Rain) (1999), El hijo de la novia (Son of the Bride) (2001) and Luna de Avellaneda (Avellaneda's Moon) (2004), all directed by Juan José Campanella, as well as the scripts for the Spanish film Pájaros de papel (Paper Birds) (2010), by Emilio Aragón, the Brazilian film Heleno (2011), by José Henrique Fonseca, or the Peruvian film Siete semillas (Seven Seeds) (2016), by Daniel Rodríguez Risco, among others. Fernando has also written theater plays (Off-Corrientes, Más de 100 mentiras, Enamorados Anónimos) and television series (Culpables). His latest works include Edha, the first Argentine series for Netflix, and El polo opuesto for Antena 3 in Spain, among other projects.
Fernando has been a mentor in workshops for the Ibero-American Audiovisual Project Development Course of the IBERMEDIA Program in Madrid, for the Audiovisual Research Foundation in Valencia, for Ciudad de la Luz and the Sundance Lab in Alicante, for Plume & Pellicule in Switzerland, for the Pontifical University of Salamanca and for other institutions, both public and private, in Argentina, Spain, Brazil, Colombia, Venezuela, Puerto Rico, Uruguay, Cuba and Chile, among other countries.
Fernando's works in different media have won awards such as the Platinum Konex Award in 2011 as Argentine screenwriter of the decade, and audience awards in Montreal, Tokyo, Switzerland, Havana and Lima, among others. In addition, his work has been recognized with three Argentores awards, the Martín Fierro de Oro award granted by the Association of Argentine Television Journalists (2001), two Silver Condor Awards for best original fiction script (2000 and 2002) and a nomination from the Academy of Motion Picture Arts and Sciences—Oscars® for Son of the Bride.