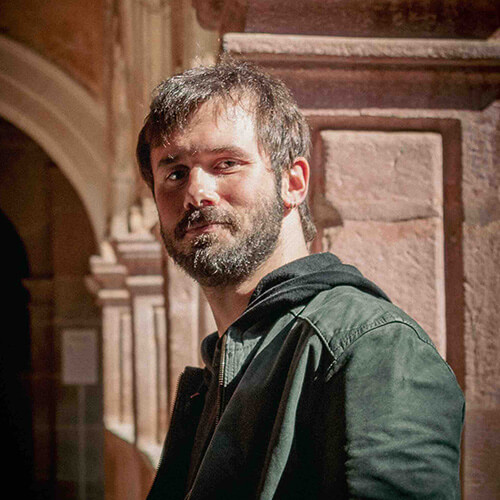 Taller de Revisión de Guion
Guido Turtula is an Argentine director and screenwriter, born in Buenos Aires. He has directed actors such as Hugo Arana, Claudia Lapacó, Iride Mockert and Fernando Contigiani García, among others. In 2016 he premiered his short film Ay, viejito (Goodbye, Old Man), which was selected for multiple national and international festivals. Guido was a participant in Cine Qua Non Lab's Storylines Lab and Script Revision Lab with his debut feature, El adiós, produced by Bound Films and Mostra Cine (Argentina), Our Roots Productions (Mexico) and Firehouse Films (USA), where he was mentored by David Muñoz and Paz Alicia Garciadiego. Guido was also part of the 2022 selection of the Torcuato Di Tella University Film Program, facilitated by filmmaker and professor Andrés Di Tella. Guido was trained by Fernando Castets (Son of the Bride), Juan José Campanella (The Secret in Their Eyes), Aída Bortnik (The Official History) and José Martínez Suárez. He studied Film Directing at the Universidad del Cine (FUC) in Buenos Aires.
Guido Turtula will serve as Academic Assistant at the 2023 Taller de Revisión de Guion lab.