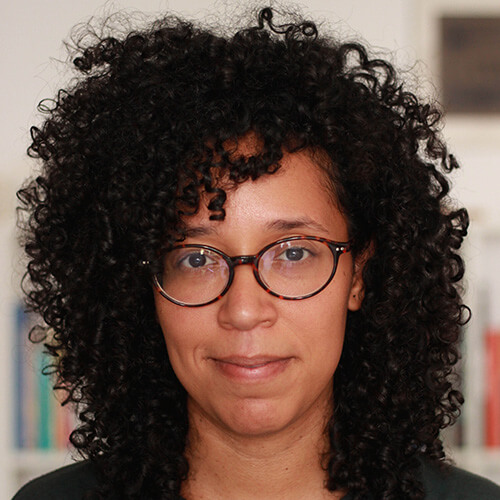 Issis Valenzuela is a Brazilian director, writer and producer. She was born in the northeastern Brazilian state of Bahia, but nowadays lives in the city of São Paulo. In 2012, shortly after graduating from the School of Arts and Communication at the University of São Paulo, she partnered up with Vinicius Prado Martins to create the production company Tabuleiro. Issis wrote and directed the award-winning short film
Receita de Caranguejo (Crab Recipe)
, which was selected for the 2020 Cinélatino–Rencontres de Toulouse Film Festival, where it received a Special Mention from the Revelation Jury, and was also screened, among other film festivals, at the 2020 Gramado Film Festival in Brazil, winning the Best Sound Award and the Special Jury Prize for actress Preta Ferreira. Issis also wrote and directed the short documentaries
Observadores de Saci (Saci Watchers)
(2013) and
Seu Carlão: do Peruche a Pirapora
(2017), both of which screened at festivals such as the Encontro de Cinema Negro Zózimo Bulbul and Curta Cinema. Her first feature film screenplay,
Hater
, was selected to be a part of the 2020 CURITIBA_lab, organized by Olhar de Cinema–Curitiba International Festival, Lab Nicho 54 and Cabíria Lab. Issis was also one of the producers of
Cidade Pássaro (Shine Your Eyes)
, a feature film co-produced by Primo Filmes and Tabuleiro and directed by Matias Mariani, which was selected for the Panorama section of the 2020 Berlinale as well as the 2020 São Paulo International Film Festival, in addition to being distributed by Netflix.
Hater — Talita, an ambitious black influencer, shoots a new vlog for her YouTube channel at the party of a famous socialite. During the night, she begins to receive racist and violent messages from a hater, who reveals himself to be at the same event as her.