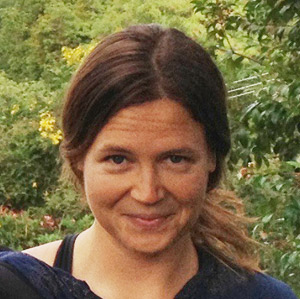 Script Revision Lab in English
Jeannie Donohoe is an award-winning filmmaker based in Los Angeles. Originally from Natick, Massachusetts, she graduated from Dartmouth College with honors in Studio Art. Jeannie taught middle school in the Bronx in New York City through the Teach for America program while earning her M.S. in Education. She recently earned her M.F.A. with honors in Film Directing from Columbia University in New York. She has written and directed several short films, including Lambing Season (selected for over 45 festivals; recently named one of the "Best Short Films of 2014" by Indiewire; currently airing on PBS Film School Shorts) and Public (Palm Springs ShortFest, PBS Imagemakers). Jeannie currently works as a writer, director and producer, teaches directing in Los Angeles and is developing her first feature-length film, Flock.
Jeannie Donohoe served as Academic Assistant at the 2013 Script Revision Lab in English.