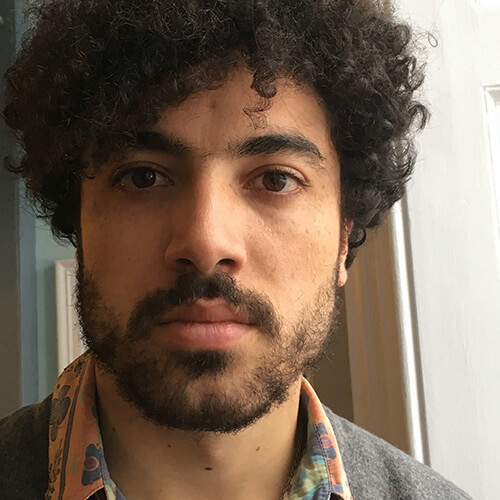 Julián García Long is an Argentine director and screenwriter originally from Patagonia, graduated from the National University of the Arts in Buenos Aires, where he has been a teacher. With a multidisciplinary background, but always focused on filmmaking, he has attended various training programs, ranging from still photography to applied art direction. In 2019 he was part of the Film Program at the Universidad Di Tella in Buenos Aires. He is currently studying at Le Fresnoy National Studio of Contemporary Art in France. Julián has been selected to participate as a director at Talents Buenos Aires and has been a screenwriter for projects supported by the Argentine Institute of Film and Audiovisual Arts (INCAA). He is currently developing Manual para inmigrantes, his first feature film as a director.
Julián was a participant at Talents Latinoamérica 2020, a joint initiative of Talents Guadalajara and Talents Buenos Aires, and is the winner of the 2020 CQNL-Talents Guadalajara Prize, awarded by Cine Qua Non Lab in collaboration with the Guadalajara International Film Festival, for his project Manual para inmigrantes.
Manual para inmigrantes — At the end of the 1970s, a theater director is mistaken for a leftist militant exiled in Sweden during the last Argentine military dictatorship. Forty years later, while rehearsing a play about this story, he meets the militant and they travel together to Sweden in search of the vestiges of the immigrant experience.