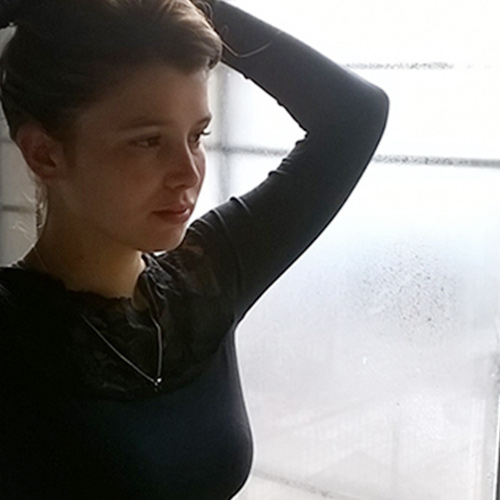 Lucila Podestá is an Argentinian scriptwriter and filmmaker. Recently graduated as an Image and Sound Designer from the University of Buenos Aires (UBA), she has been committed to images, music and storytelling since she was a little girl. In Andrés Gelós's writing team, she wrote television series and movies for Fox Latin America and other production companies and TV stations from the region. Lucila teaches Audiovisual Writing at the University of Buenos Aires and organizes photography and cinema workshops for kids and teenagers. She currently works assisting in the production, directing and writing of commercials and films. Her first movie,
Malón
, to be released in 2018, was co-written and co-directed with Constanza Cabrera and Sofía Rozenwurcel and imagines a retrofuturistic Buenos Aires.
Gone to the Stars
is her second feature film project.
Me fui al cielo (Gone to the Stars) — "Gone to the stars" reads the note a teenager left behind before disappearing under the train tracks. Whether he has committed suicide or found a window into another dimension, is unclear.