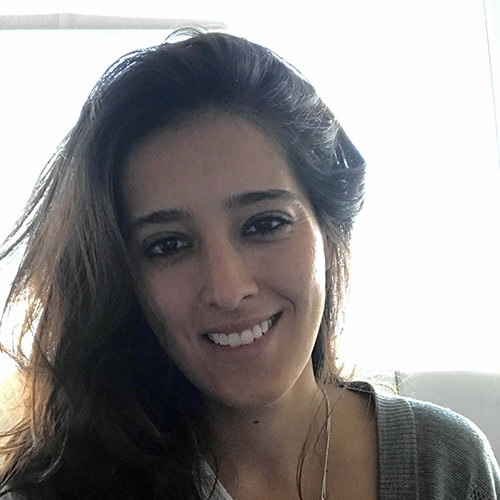 Mariana González is a Mexican producer, director and screenwriter. In 2013 she completed her B.F.A. in Film at the School of Visual Arts in New York, and in 2015 she completed her M.A. in Screenwriting at the London Film School. Her graduation short film,
Velasco
(2013), was part of the San Diego Latino Film Festival and the Max Ophüls Preis Film Festival. In 2017, she was part of the Guadalajara Film Festival's Talents program as a screenwriter. Her first feature film,
Fractal
(2020), won the Cinecolor post-production award at the 2018 Guanajuato Film Festival, where the film also had its Mexican premiere in 2020.
Fractal
premiered internationally at the Malaga Film Festival, was selected for the Calgary Film Festival and the XVI International Exhibition of Women in Film and TV in Mexico, and won the Jury Award for Best Director at the Mérida Film Festival. Mariana has been a student mentor at the London Film School since 2019. She is currently developing several fiction projects with her production company FLAT D and works as a freelance screenwriter and director.
Mía — Motivated by a sense of belonging, a young urban planner recently graduated returns with great impetus to her native Mexico, only to be faced with a reality and circumstances she had idealized.