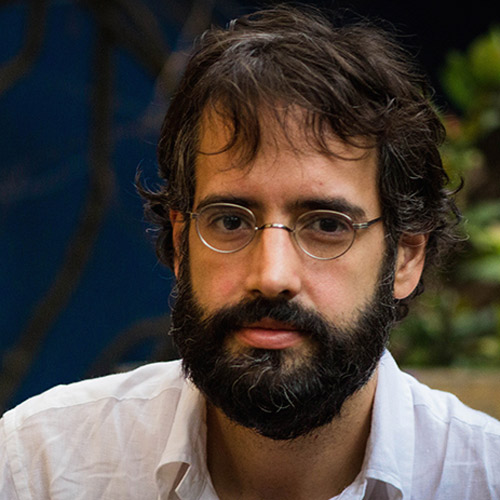 Matias Mariani holds a B.A. in Film and Television Production from New York University.  In 2003 he started working as an assistant director for film, advertising and television, and in 2006 he founded the production company Primo Filmes.  Shortly thereafter, Matias began his directing career, which includes the short film
Rear View of a City
and the documentaries
She Dreamed That I Died
, which won Best Directing at the Paulínia and Viña Del Mar international film festivals, and
I Touched All Your Stuff
, which premiered at the Marseille International Film Festival and won Best Editing at the Rio de Janeiro International Film Festival. This year Matias released as a producer the 50-episode children's TV series
Que Monstro Te Mordeu?
, while as a director he has released
I Touched All Your Stuff
theatrically in Brazil and is currently organizing its American release for August of this year.
Shine Your Eyes — The Nigerian Amadi searches for his brother Ikenna in the foreign city of São Paulo, slowly realizing that the supposedly successful mathematics teacher has fed an imaginary narrative to his family of what his life was like in Brazil.