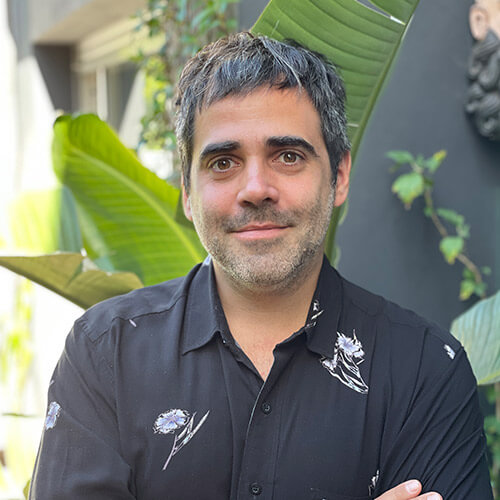 Storylines in Spanish
Nicolás Diodovich trained as a screenwriter and filmmaker in his native Buenos Aires, attending Aida Bortnik and Juan José Campanella's screenwriting and film workshop. He wrote and served as assistant director in two documentary short films, Ovidio, el hombre que vende caras and El coleccionista. In 2015 he wrote and co-directed the feature film Línea de cuatro, which was released in 2017. He wrote, together with Chilean director and producer Jorge Riquelme Serrano, the feature film Algunas bestias (Some Beasts) (2019), which had its world premiere at the San Sebastián Film Festival, where it won the award for best film in the New Directors category.
He currently works as a series' writer and developer for various platforms. In 2019 he conceived, wrote and developed Terapia alternativa and Limbo for Star+, and in 2021 he was part of the team that wrote and developed the second season of the Amazon Prime series El Presidente. His script for a new feature film, Dependencia, which he will direct, was selected for the unpublished script competition of the 2019 Havana Film Festival and for Cine Qua Non Lab in 2020. Nicolás is also a literary writer and his first novel, Tiempo compartido, is about to be published.