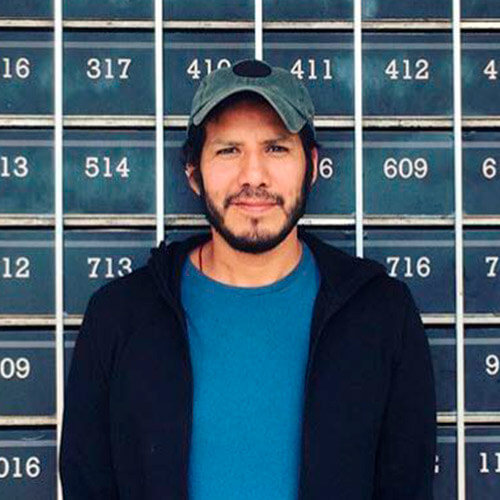 Pablo Tamez Sierra studied filmmaking at the Centro de Capacitación Cinematográfica (CCC) in Mexico City, where he specialized in directing and sound.
Lejanía
, his first documentary feature film, was presented at various national and international festivals, won the José Rovirosa Award in 2014 and was nominated for Best Documentary Feature at the 2014 Ariel Awards. Pablo was a recipient of the Young Creators grant from Mexico's National Fund for Culture and the Arts (FONCA) in 2015 and has been a Member of the National System of Art Creators (FONCA) since 2019. He works as a sound engineer and sound designer and has twice won the Ariel Award for Best Sound: in 2013, for the documentary
Cuates de Australia
, directed by Everardo González, and in 2018, for
Sueño en otro idioma
, directed by Ernesto Contreras.
Después de la tristeza — After his breakup with Rodrigo, Nicolás plunges into a deep depression. Not knowing how to cope with his pain, he falls into a chaotic world full of alcohol, drugs and sex. Hitting rock bottom, Nicolás faces his oldest wound: his adoption. He decides to embark on a journey to his own origins, looking for his biological family, reflecting on his adoptive family and finding, along the way, reconciliation with himself.