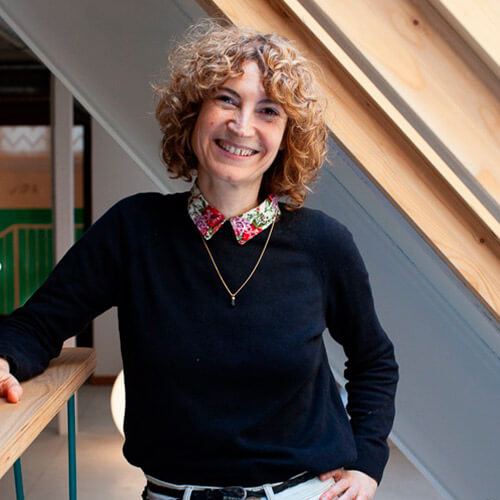 Sonia Martí Gallego is a creative and fiction screenwriter. She holds a B.A. in Sociology from the University of Barcelona and an M.F.A. in Screenwriting for Film and Television from the Carlos III University of Madrid and Globomedia. In 2010 she co-founded the RIZOMA Festival and she is the author of
Desnudo
, a book of short stories. She was the director for two years of the content project
The App Date
in Lima, Peru. She designed the digital communication strategy for several major premieres of the distribution company Golem, such as
The House That Jack Built
(2018), by Lars von Trier, and
Grâce a Dieu
(2018), by François Ozon, among others, and was the screenwriter for
Robota MML
, a project by Itziar Barrio currently in post-production. Sonia was a screenwriter for the fiction series
Los hombres de Paco
(Globomedia),
Somos cómplices
(Linze TV) and
HKM
(Canal +). She is currently developing the feature film project
Maya
, supported by the Coofilm residency for women filmmakers, and she is the co-writer of Ripli, by director Elena Tara, a film selected by CIMA Impulsa, a program supported by the Spanish Association of Women Filmmakers and Audiovisual Media (CIMA), Spain's Institute for Film and Audiovisual Arts (ICAA) and Netflix.
Maya — Unexpected news surprises Maya at home in London: her girlfriend, Ruth, had an accident in Spain and passed away. Maya was preparing to travel to Spain and spend some time there now that Ruth had returned to Madrid. The long-awaited trip is about to turn into something very different. The shock of the news, together with the idea of introducing herself as the "girlfriend" to unknown family and friends, who speak another language, make her feel insecure and shy. But this fear will turn into bewilderment when she realizes that no one knows who she is.