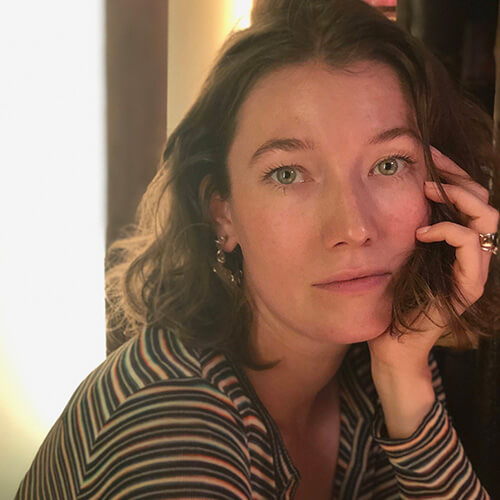 Tess Harrison is an award-winning filmmaker and actress based in Los Angeles and New York City. She wrote, directed and co-starred opposite her brother in her debut short film,
It's Perfect Here
, which received the Best Narrative Short Award at the Napa Valley Film Festival in 2015. Tess's short films
It's Perfect Here
,
Take Me Out with the Stars
and
Things Break In
have been programmed at over 50 festivals worldwide. Tess's music videos for X Ambassadors (Interscope/UMG) and Minke (This Fiction) have generated over 14 million views. She co-starred in Noor Gharzeddine's feature film
Are You Glad I'm Here
, which premiered at the Atlanta Film Festival, won the Audience Award at the Brooklyn Film Festival and is now available on Amazon. Tess was a participant at Cine Qua Non Lab's 2019 Script Revision Lab with her project
Max & Eve and the Light Upstate
.
The French Movie (There Are Places We Don't Go Back To) — Sasha, a 16-year-old American girl studying abroad in the south of France, finds herself in an uncanny position between her host mother and father. The film deals with questions of consent, how the physical body can betray you, and naivety. When is it a young girl's responsibility to understand she is being viewed as a sex object, and when is it a man's responsibility to understand he is looking at a child?