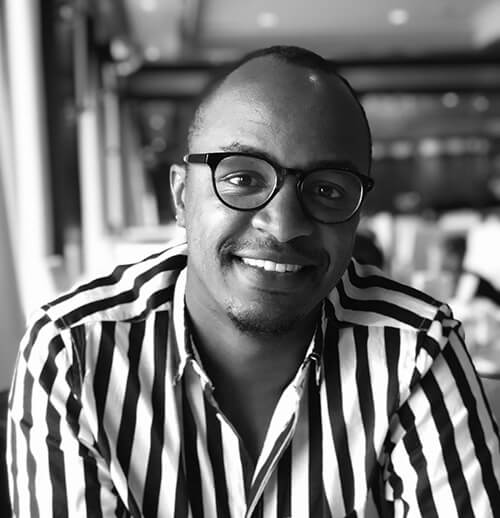 Tony Koros is a New York-based Kenyan screenwriter, director and producer. He is a recipient of the 2020 Tribeca Film Institute Sloan Grant, the Harvey Fellowship from the Mustard Seed Foundation, the Martin E. Segal Production Grant and the 2019 Hollywood Foreign Press Association grant. His latest short film, Tithes & Offerings, premiered in competition at the 2019 Clermont-Ferrand International Short Film Festival and has since been acquired for distribution by CANAL+. His previous short films have screened at over 70 international film festivals, including Palm Springs International ShortFest in 2017 —where he won the Alexis Award for Best Emerging Student Filmmaker—, Clermont-Ferrand in 2018, the Panafrican Film and Television Festival of Ouagadougou (FESPACO) in 2017, and the Zanzibar International Film Festival in 2016, where he won the Sembène award. Tony holds an M.F.A. in Filmmaking from New York University's Tisch School of the Arts.
Tony is the recipient of the 2020 Cine Qua Non Lab—TFI Network Award, for his project Neon Tilapia. The award, presented at the Tribeca Film Festival, grants a spot in Cine Qua Non Lab's Script Revision Lab.
Neon Tilapia — When a dangerous waterweed threatens to take over his lake and livelihood, a fisherman in rural Kenya enlists the help of his granddaughter to fight back using glowing, genetically modified fish. As strange lights appear in the lake, chaos erupts in the village.