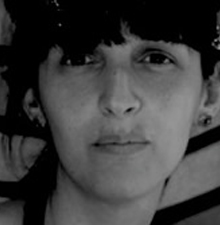 Valeria Pivato was born in Buenos Aires. She studied Design and Arts at the Universidad de Buenos Aires, and holds a degree in film from the CIEVYC Film School. She has worked in commercial film advertising and feature films since 1988, including with filmmakers Traktor, Nicolai Fuglsig and Ellen Kuras, and has also collaborated with Bruno Stagnaro, Paula Hernandez, Walter Salles, Miguel Pereira, Pablo Trapero and Juan José Campanella (including in his last film,
El secreto de sus ojos
(2010 Academy Award-Oscar
®
Winner for Best Foreign Language Film)).
Ampacama Ampacama
, her second feature screenplay, is a collaboration between her and Cecilia Atan.
La novia del desierto (The Desert Bride) — Teresa, a housemaid in Buenos Aires, has to confront a new life after Juliana, the young girl she's raised her whole life, dies.