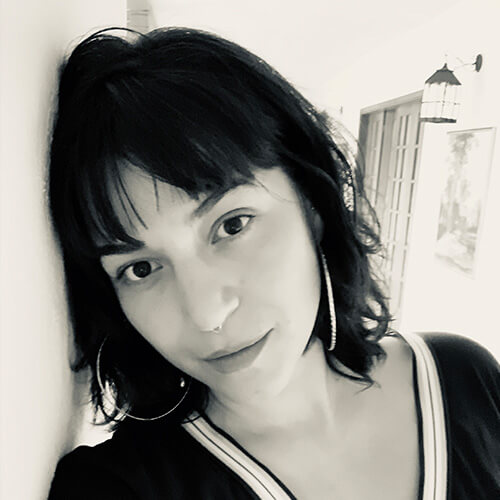 Daniela Narváez Huertas studied Film and Television at the Manuela Beltrán University in Bogotá, and holds a Master's Degree in Costume Design for Opera, Film and Theater from the European Institute of Design in Barcelona. Daniela won a feature film screenwriting grant from the Colombian Film Development Fund (FDC) in 2019 for her project Matuna, which was selected for the 2019 Torino Film Lab. Her experience as a screenwriter includes the short film El error de la luciérnaga, directed by Wilmer Vela. As a director, she made Murri, a short film shot in 3D and currently in post-production. Daniela has six years of experience as an art director and special effects makeup artist for productions such as Narcos and independent feature films such as La frontera (2019), by David David, selected for the Cairo and Cartagena de Indias international film festivals, among others.
Daniela was a participant in the 2020 Bogotá Audiovisual Market (BAM). She is the recipient of the 2020 Cine Qua Non Lab-BAM Prize, awarded by Cine Qua Non Lab in collaboration with BAM, FDC and Proimágenes Colombia, for her project Quilla punchay.
Quilla punchay — In a village where a peace treaty was signed 183 days ago, a grandmother fights with all her strength to find her missing grandson, facing not only the sad reality that war has returned, but also the villagers' belief that the children are being taken by the mermaid of the lake.